Duncan Wells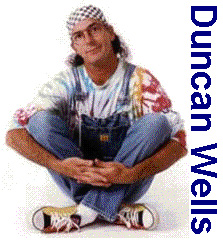 Song Lyrics
To the left you will discover links to almost my entire collection of recorded songs for children. To the right you will find those which lead to all of the songs that were recorded for adults along with many others which have been recorded as demos either at home or in professional recording studios.
copyright 1998
Duncan Wells All rights reserved.
Send comments on this site to the The Talent Project.