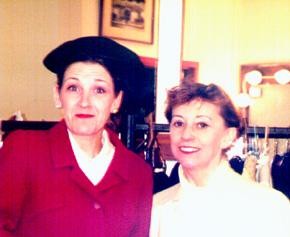 ~ Cathy Theriault & Susan Gallop ~
Susan has spent much of her life working
as a creative dance instructor with children
and young adults. She runs the Cape
Breton School Of Dance, but her talents
go far beyond that. What a pleasure it was
to have worked with her and to be a part
of her creative life.